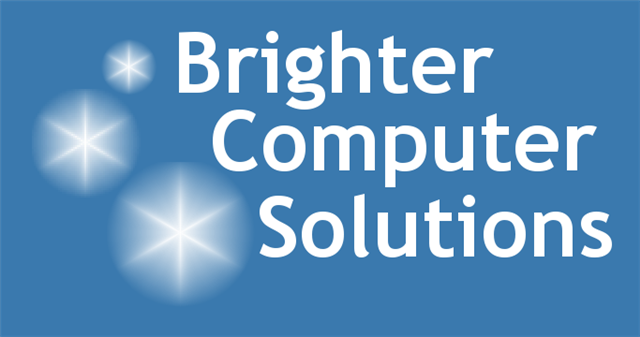 Welcome to Brighter Computer Solutions!

Your local computer repair shop in North Branch MN! We offer a wide variety of home and business services, including desktop and notebook computer repair services, wired and wireless networking, internet connection setup, malware or computer virus removal, software installation and custom system building including servers. More detail is available under the home or business services tab on the left.

Our services are available to home and business customers in the North Branch, Cambridge, Isanti and surrounding communities in Minnesota. Our online services are available to anyone in the USA!
Where Is Brighter Computer Solutions?
---
We have one convenient office location in North Branch MN and provide On Site service in North Branch, Cambridge or Isanti for an additional fee.
Our regular business hours are 11am-6pm M-F or by appointment. Please call ahead, we may be on-site with another customer!

6448 Main Street
Suite 9
North Branch MN 55056
Give us a call!
---
(763) 639-4645
Looking for completely FREE virus removal?
---
Can't Control Alt Delete? No more registry editor? Try our Free Helpful Essentials page! It has all sorts of free tools for virus removal, repair and prevention like Malware Bytes AntiMalware, SpyBot Search & Destroy and ReEnable.
Check out the Virus Alerts page for details on some nasty viruses that are spreading fast.
Looking for quality used computers? Check out our Preowned Computers page
---
Check our used computer listing