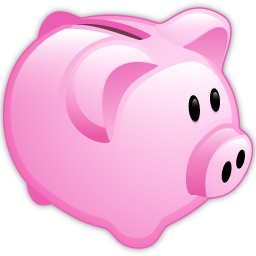 Free Helpful Essentials

Looking for an inexpensive solution? You might find it here, in our list of free helpful software.
A free firewall with easy installation and configuration.
A free antivirus program with excellent detection rates. Does have a 'nag screen' when updating.
A free antispyware program with lots of advanced features, including browser innoculation.
Also includes a startup manager and registry inconsistency checker.
SuperAntiSpyware Free or Professional
A general purpose antispyware/antimalware tool. Easier to use for novices than Spybot. Free version is great for on demand spyware removal, the professional version offers real time protection and other bonus features.
A very powerful free antimalware program that can detect and remove bad stuff other antivirus and antispyware tools leave behind.


Browser Safety
---
A free program that puts IE in it's own 'sandbox', preventing damage to the rest of the system.
A free program that blocks known advertisement and risk sites from being accessed.
A free antispyware program that works with your web browser.
Firefox Add-Ons
---
Allows execution of Javascript and other plugins at your choosing. Protects against cross site scripting vulnerabilities (XSS).
Advertisement and general annoyance blocker. Saves bandwidth and improves page load times by preventing ads from loading.
Firefox Plugin Checker
Not an Add-On, Official Mozilla Plugin Checker website. Works for Firefox and Internet Explorer (limited).
Productivity Software
---
A free and open source office software package with many of the same features as Microsoft Office.
A powerful text editor that knows many programming languages.
Be sure to click the link for 'binaries'.
A free java based IDE that supports many languages and platforms.
System Tools
---
A free program to remove accumulated temporary files such as browsing history and windows update uninstaller backups.
Also has a registry cleaning feature to remove old or broken registry entries.
A free program to allow remote troubleshooting and support to or from any internet connected PC.
Software that allows one PC to run multiple operating systems simultaneously and isolated from the host.

Repair Utilities
---
This utility repairs a broken Layered Service Provider chain.
This utility re-enables Windows administrative functions after a virus infection. This includes Regedit, Task Manager, etc.
Video Utilities
---
The defacto 'swiss army knife' for media transcoding, supports nearly every video and audio format for Windows.
Avanti GUI provides a user friendly front end for FFmpeg and Avisynth with all the required plugins for everyday use.
FFmpeg is a command line video format converter that is used as the backend for many video transcoding utilities including MediaCoder and Avanti GUI.
AVISynth is a non-linear video editing tool with many layer and filter based tools with frameserve capabilities.